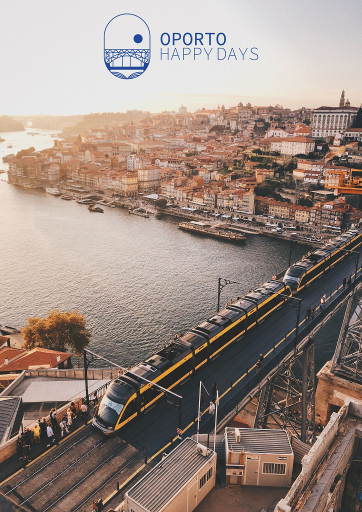 A warm welcome awaits you in the city of Porto.
Com a OHD tem a oportunidade de se conectar com o Porto, um destino único, autêntico, requintado e divertido.
With OHD you have the opportunity to connect with Porto, a unique, authentic, refined and fun destination.
More than organizing experiences in Porto, OHD stands out for allowing unique experiences that allow you to experience the authentic spirit of this paradise, at your own pace.
Catia Sofia
August 1, 2022.
Top. Muito obrigada.
Top Recomendo
Joana Filipa
July 27, 2022.
adorei, a viagem no veleiro , Exelente Companhia e organização . para repetir
Margarida Santos
July 27, 2022.
Jantarada espetacular. Obrigada pela organização.
Tania Teixeira
July 27, 2022.
Grande experiência. Obrigada por tudo
Paulo Campos
July 16, 2022.
Magnífico. Fantástica despedida de solteiro. A Sílvia é super organizada e sempre disponível.
Mickael Morgado
July 16, 2022.
Such a great moments I have been passed, thanks for Silvia organisation.
Hemos planificado con ellos una despedida de soltero el pasado fin de semana. El trato ha sido inmejorable y la experiencia muy positiva. Recomendable 100%
Jenck Franer
July 3, 2022.
Merci à sylvia pour ce super moment. Organisation au top je recommande évidemment !
Sandra sillo
July 1, 2022.
Fim de semana fantástico, muito bem organizado. Inesquecível, desde o yate no Douro até ao jantar. O Porto com o Oporto Happy Days tem mais encanto e sabor. A Sílvia... aquela anfitriã sempre de sorriso no rosto. Recomendo vivamente...10⭐️